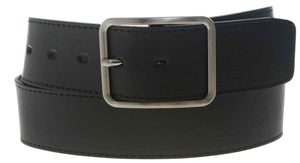 A sleek black leather belt finished with a rectangle silver buckle, perfect for a variety of ways to wear.
The Landes name is synonymous with stylish, refine belts for all ages. Each piece is designed and handcrafted to add sparkle to your wardrobe.
Production is handled to the highest quality standards and we work exclusively with the world's premier leather and buckle suppliers.